Natural Hot Spring Overlooking Mt. Fuji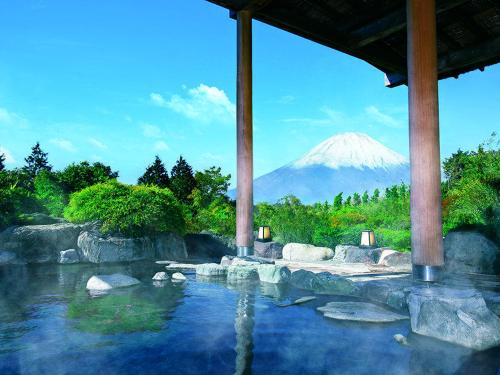 Sengokuhara Onsen is one of Hakone?s 17 major hot springs.
Bask in the splendor of Mt. Fuji as you relax in one of our hot spring baths.

Location: Building #3 Basement 1
Hours:  13:00 ~ 24:00 (Fri ~ Tue), 15:00 ~ 24:00 (Wed, Thu)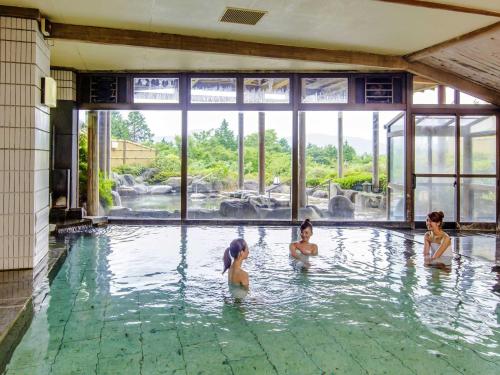 Both the men?s and women?s open-air baths offer a spectacular view of Mt. Fuji. The view from the women?s open-air bath is especially stunning. 

Our hot spring is from Sengokuhara spring that is 860m above sea level, located Fuji Hakone Izu national park. Efficacy rich sodium bicarbonate spring, weak alkaline skin-friendly spring quality, it is reputed that after bathing the skin will be smooth.

Open air bath with Mt.Fuji view is also popular for day-use. You can soak into hot spring and see Mt fuji, especially Mt.fuji covered by snow during autumn and winter is spectacular.
Guest can enjoy clean fresh air and seasonally different appearance of Mt.Fuji.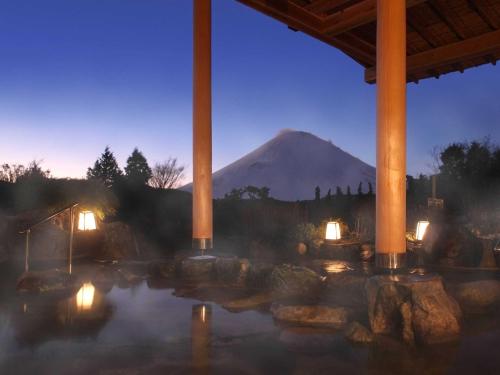 DAY-USE
 
?OPENING HOURS?
13:00 ?18:00 / on Monday & Tuesday & Friday
15:00 ?18:00 / on Wednesday & Thursday
13:00 ?15:00 / on Saturday & Sunday & Holiday
& top season (2017/05/03?2017/05/05, 2017/07/15?2017/08/25, 2017/12/28?2018/01/03).
 
?CLOSED?
2017/06/05?2017/06/09, 2018/01/15?2018/01/19,
 
?ENTRANCE FEE?
1,600 yen / per person
 
  ?Reservation is required for more than 10 people.